Asher Angel Dances His Way Through "Chills" Music Video
Following his debut single "One Thought Away," Asher Angel is back with a new song, "Chills."
"Chills" is a dance-floor bop about still having feelings after a breakup. Angel sings in the chorus, "I still get chills/ Over me, over you/ We were one, now we two/ I can't lie, it's the truth/ I still get chills."
During a recent interview with J-14, Asher explained of the new track, "The song came to me and it really just connected with me, it really resonated with me. I thought it was cool, I just thought that kids and teenagers feel like that. It was cool because prior to doing 'Chills' we had a [different] song locked in for the single. It's crazy because we were like, 'We have the next single, this can wait,' and I was like, 'No. I love this song. It connects with fans, they'll love it. Let's try it.' So I went in and recorded it. It was a great session and I felt really happy about it." He added, "It really connected with me — there's certain times in my life where I feel like that, so I'm excited for the fans to hear it."
Asher also shared the official "Chills" music video where fans can see the singer/actor busting out his best dance moves. And he revealed in the YouTube comments that his favorite part of the visual is at the 1:50 mark — AKA this amazing dance sequence: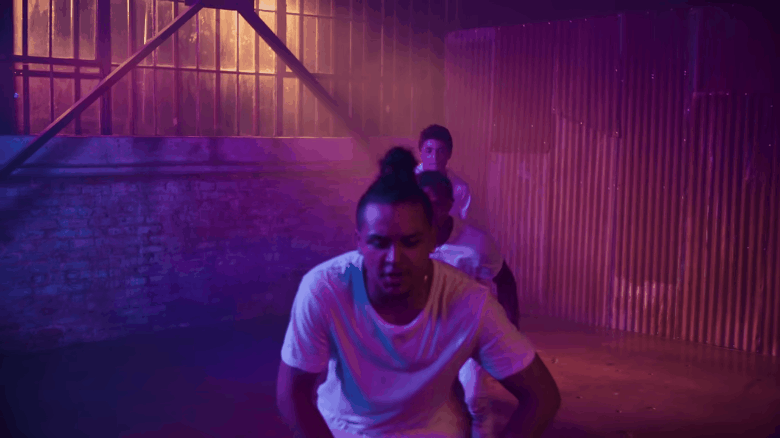 Asher is nominated for the Social Star Award at this year's iHeartRadio Music Awards, which is a fan voted category. Social voting is going on now and will close on Monday, March 23rd at 8pm ET/5pm PT for all categories, except for Best Fan Army which will continue through Friday, March 27th at 9am ET/6am PT. Fans can vote using the appropriate category and nominee hashtags or by visiting iHeartRadio.com/awards.
Watch Asher Angel's "Chills" music video above.